Get these excellent print books for amazing prices!!!
N.T. Wright, Stanley Hauerwas, Richard Mouw, MORE

ChristianBook.com does not offer free shipping, but their standard shipping is only $3.99 for orders under $20, so you could get a bunch of sale books for that one S/H fee. [ See All Shipping Rates ]
As always, prices and availability are subject to change without notice…


A thoughtful and provocative collection, in the vein of the intellectual spiritual classic The Weight of Glory, from N. T. Wright, the influential Bishop, Bible scholar, and bestselling author widely regarded as a modern C. S. Lewis.
An unusual combination of scholar, churchman, and leader, N.T. Wright – hailed by Newsweek as "the world's leading New Testament scholar" – is not only incredibly insightful, but he conveys his knowledge in terms that excite and inspire Christian leaders worldwide, allowing them to see the Bible from a fresh viewpoint. In this challenging and stimulating collection of popular essays, sermons, and talks, Wright provides a series of case studies which explore how the Bible can be applied to some of the most pressing contemporary issues facing us.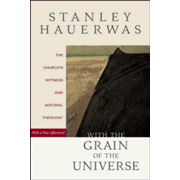 With the Grain of the Universe is a major work by one of the world's top theologians and offers a provocative and closely argued perspective on natural theology. Stanley Hauerwas shows how natural theology, divorced from a confessional doctrine of God, inevitably distorts our understanding of God's character and the world in which we live. This critically acclaimed book, winner of a Christianity Today Book Award, is now in paper. It includes a new afterword that sets the book in contemporary context and responds to critics.


From one of the most influential evangelical voices in America comes a reflection on almost fifty years of Christian public life and a lifelong "quest for commonness"—engaging with others in a positive manner and advocating for a "convicted civility" when conversing with those with whom we disagree. Drawing upon nearly half a century of scholarship, leadership, and ministry, as well as a vast array of non-Christian scholars and other faith traditions, Richard Mouw's Adventures in Evangelical Civility seeks to cultivate a civility that is compatible with the author's Calvinist convictions.
Providing a unique lens for understanding twentieth-century evangelicalism, Mouw explores themes such as common grace, the imago Dei, and interfaith dialogue, offering a critical assessment of the strengths and weaknesses of what he has accomplished as a spokesperson for evangelical and Reformed perspectives.

Richard J. Mouw is well known for his incisive views on the intersection of culture and Christianity and for his efforts to make the thought of major Dutch theologian Abraham Kuyper accessible to average Christians. In The Challenges of Cultural Discipleship Mouw provides the scholarly "backstory" to his popular books as he interprets, applies, expands on–and at times even corrects–Kuyper's remarkable vision for faith and public life.
In thirteen essays Mouw explores and develops the Kuyperian perspective on key topics in Christian cultural discipleship, including public theology, sphere sovereignty, education, creation, and more. He deftly articulates an ecumenically enriched neo-Calvinist — or "neo-Kuyperian" — perspective that appropriates and contextualizes the ideas and insights of this important theologian and statesman for new challenges in Christian thought and service.

Offering a prophetic and deeply personal call to overcome the racism that is so ingrained in America, Jim Wallis speaks candidly to Christians, urging them to cross a new bridge toward justice and healing. Probing yet positive, biblically rooted yet highly practical, America's Original Sin shows believers how to work together to lead a grassroots change.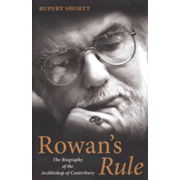 One of the most controversial religious figures in centuries, Rowan Williams is also an admired figure who often "towers intellectually" over almost all his peers. As the Archbishop of Canterbury spearheaded the movement to liberalize the Anglican Church, and his remarks became so controversial he resigned in 2008. The personal portrait, by reporter Rupert Shortt, tells the life story of this complex, and at times, misunderstood man. Timely, and insightful, this book will shed light on the struggles surrounding Anglicanism, and one of its most controversial figures.