Get these excellent print books for amazing prices!!!
Soong-Chan Rah, History of Missions, Stanley Grenz, MORE

ChristianBook.com does not offer free shipping, but their standard shipping is only $3.99 for orders under $20, so you could get a bunch of sale books for that one S/H fee. [ See All Shipping Rates ]
As always, prices and availability are subject to change without notice…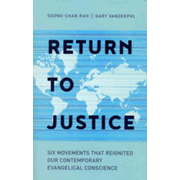 Return to Justice: Six Movements That Reignited Our Contemporary Evangelical Conscience
By Soong-Chan Rah and Gary VanderPol
*** $2.49 ***
In recent years, there has been renewed interest by evangelicals in the topic of biblical social justice. Younger evangelicals and millennials, in particular, have shown increased concern for social issues. But this is not a recent development. Following World War II, a new movement of American evangelicals emerged who gradually increased their efforts on behalf of justice. This work explains the important historical context for evangelical reengagement with social justice issues. The authors provide an overview of post-World War II evangelical social justice and compassion ministries, introducing key figures and seminal organizations that propelled the rediscovery of biblical justice. They explore historical and theological lessons learned and offer a way forward for contemporary Christians.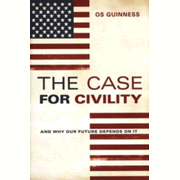 The Case for Civility: And Why America's Future Depends on It
By Os Guinness
*** $2.49 ***
Have America's founding principles become culture war casualties? While the world watches, we're failing to live up to our own ideals. Calling both left and right to renounce ugly political polarization, Guinness makes an impassioned plea for a civil public square—one that neither privileges a particular faith nor excludes religion in the name of "tolerance."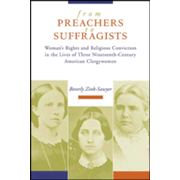 From Preachers to Suffragists: Woman's Rights and Religious Conviction
By Beverly Zink-Sawyer
*** $2.49 ***
The women's rights movement in nineteenth-century America has primarily been interpreted as a secular movement. However, in From Preachers to Suffragists, Beverly Zink-Sawyer examines the lives of three nineteenth-century clergywomen–Antoinette Brown Blackwell, Olympia Brown, and Anna Howard Shaw–who, seeing their calling to the suffrage movement as an extension of their call to ministry, left the parish to join and become leaders in the movement. Zink-Sawyer tells the stories of their courageous lives, quoting their sermons and writings and tracing their struggles before and after ordination. In doing so, she persuasively demonstrates the vital importance of these leaders–of their religious rhetoric and their theological leadership–in shaping the movement as a whole, reclaiming its religious roots and making a major, even corrective, contribution to American history.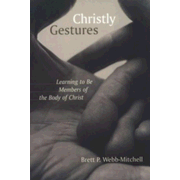 Christly Gestures: Learning to be Members of the Body of Christ
By Brett Webb-Mitchell
*** $2.99 ***
A rich, relevant exploration of religious education in the Christian church! Beginning with Paul's writings, Webb-Mitchell provides meaningful insights into how effective Christian learning can be if local churches truly see themselves as the body of Christ. Discover how to teach congregants to imitate Jesus in performing acts of faith and embody the gospel in everyday life.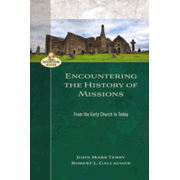 Encountering the History of Missions: From the Early Church to Today
By John Mark Terry, Robert L. Gallagher
*** $2.99 ***
Encountering the History of Missions is an accessible survey of how God has fulfilled his promise to bless all the nations. John Mark Terry and Robert L. Gallagher explain the sweep of missions history from the first century to today, including the roles of the Franciscans, Jesuits, Moravians, Methodists, and others. This text can be used as an excellent resource offering practical application of the lessons of the past, maps, sidebars, and even discussion questions for a classroom.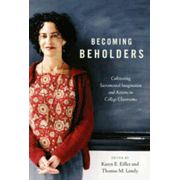 Becoming Beholders: Cultivating Sacramental Imagination and Actions in College Classrooms
Edited By: Karen E. Eifler, Thomas M. Landy
*** $2.99 ***
Catholic colleges and universities have long engaged in conversation about how to fulfill their mission in creative ways across the curriculum. The "sacramental vision" of Catholic higher education posits that God is made manifest in the study of all disciplines. Becoming Beholders is the first book to share pedagogical strategies about how to do that. Twenty faculty – from many religious backgrounds, and in fields such as chemistry, economics, English, history, mathematics, sociology and theology – discuss ways that their teaching nourishes students' ability to find the transcendent in their studies.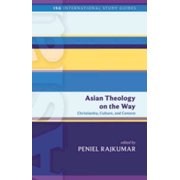 Asian Theology on the Way: Christianity, Culture, and Context
Edited By: Peniel Rajkumar
*** $3.49 ***
In this exciting volume, Peniel Rajkumar has assembled the work of nearly twenty prominent Asian theologians, making their writings accessible to the introductory-level student. The result is an ideal introduction to the wealth of Asian theologies and the major questions they raise. It is ecumenical in scope with emphasis on the contemporary concerns within Asian theology and some attention to the development of these theologies.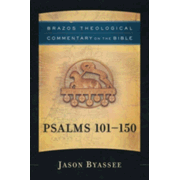 Psalms 101-150: Brazos Theological Commentary on the Bible
By Jason Byassee
*** $3.99 ***
The Brazos Theological Commentary on the Bible encourages readers to explore how the vital roots of the ancient Christian tradition inform and shape faithfulness today. In this addition to the series, a well-known pastoral theologian offers a theological reading of Psalms 101-150. As with other volumes in the series, this commentary is designed to serve the church—providing a rich resource for preachers, teachers, students, and study groups—and to demonstrate the continuing intellectual and practical viability of theological interpretation of the Bible.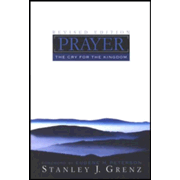 Prayer: The Cry for the Kingdom, revised edition
By Stanley J. Grenz
*** $3.99 ***
Grenz boldly asserts that petitionary prayer is the central way in which we engage in God's work in history. He develops his ideas around age-old questions: What does it mean to pray "according to God's will"? How can I become a person of prayer? Should we persist in unanswered requests?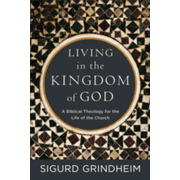 Living in the Kingdom of God: A Biblical Theology for the Life of the Church
By Sigurd Grindheim
*** $3.99 ***
Living in the Kingdom of God is a brief, accessible book that offers a unique approach to the theme of the kingdom of God and to biblical theology. In it, Sigurd Grindheim explains the whole Bible's teaching on the kingdom of God, discussing its implications for the Christian, the church, and politics. Grindheim shows what it means that God rules on earth, how his rule is established through the work of Christ, and how this rule is embodied by the church today, offering a new vision for the church's role in the kingdom: putting God's gifts to work.